Sustaining ocean ecosystems and the people who depend on them by transforming global seafood supply chains
| | |
| --- | --- |
| Message from the CEO | |
Hello ,

When I reflect on FishWise's work over the last 18 years, I realize that the initial idea that sparked our organization's creation still provides pathways for our work moving forward. Back in 2003, a UC Santa Cruz graduate class was assigned a project to identify an ocean conservation issue and propose a solution. Two students had the idea to improve the seafood labeling and sourcing practices at New Leaf Community Markets, and FishWise was born.

This retailer differentiated itself with high-end organic products, and they had a well-labeled and impressive produce department. But their seafood counter, in contrast, was an information desert. To help empower consumers and improve the store's seafood department, the students proposed a pilot program to assess and label seafood sustainability by collecting data and applying the Seafood Watch color ratings. The work immediately blossomed and resulted in both increased sales and better sustainable seafood sourcing practices.

Our work demonstrated a clear business case to sourcing sustainable products, while acknowledging that companies often need a catalyst to take the next step in improving sourcing. Since then, FishWise has scaled our program to work with some of the largest retailers in the U.S. As the landscape evolves and companies are faced with addressing human and labor rights abuses on top of environmental concerns, FishWise continues to provide cutting-edge support to the seafood community by creating platforms like the Roadmap for Improving Seafood Ethics (RISE) to help navigate human and labor rights abuses found in seafood.

There is still a lot of work to be done. We have helped numerous businesses achieve environmental success through their sourcing but, together, we must work much harder to tackle seafood supply chains that rely on human and labor abuses, illegal seafood, and egregious practices.

When it comes to the health of our oceans, a vital part of the solution is bridging environmental stewardship with social responsibility to sustain thriving businesses and food security for all. FishWise provides companies with the tools to transform supply chains. Consumers can play an important role by letting your local retailers know that you care about these issues and you are willing to make purchases that support your values.

Our team looks forward to accelerating this work, and I hope you will join us.

Tobias Aguirre
SHOPPER'S GUIDE TO SUSTAINABLE SEAFOOD
Shopping for sustainable seafood isn't always straightforward, but many solutions exist, and our recent blog highlights three important ways that consumers can feel good about their seafood choices. By using your consumer power, you can be part of the solution.

RISE ABOVE HUMAN RIGHTS AND LABOR ABUSES
This summer, our team created four new eLearnings to better support the seafood community in building socially responsible seafood chains. Visit the Roadmap for Improving Seafood Ethics (RISE) to explore these new trainings:

Retailers: Getting started with RISE
Suppliers: Getting started with RISE

Responsible Recruitment
Decent Work at Sea
These
eLearnings
will help your company take the next step in improving human and labor rights in seafood.
In June, our retail partner, Albertsons Companies, announced a significant achievement in the sushi category. Over a year ahead of schedule, the company met its "Top 5 by 2022" Sushi Commitment to source responsible shrimp, salmon, tuna, and imitation crab and discontinue using eel. Read more about this success here.

POSSIBLE SALT EXTENSION EXPANDS TRACEABILITY WORK
The Seafood Alliance for Legality and Traceability was initially a five-year USAID cooperative agreement set to wrap in 2022. The team is thrilled to learn that SALT has been offered a sixth year! They look forward to integrating the new Traceability Principles into real-world seafood traceability work, starting with an upcoming webinar for the Latin America and the Caribbean region. Join SALT at Principios de trazabilidad de marisco: Augmentar cadenas de suministro sostenibles y tranparentes en América Latina on September 23 to learn more about the new Traceability Principles and its application process, all in SPANISH! Register now, and please share with your network.
Passion in the job
creates change in the world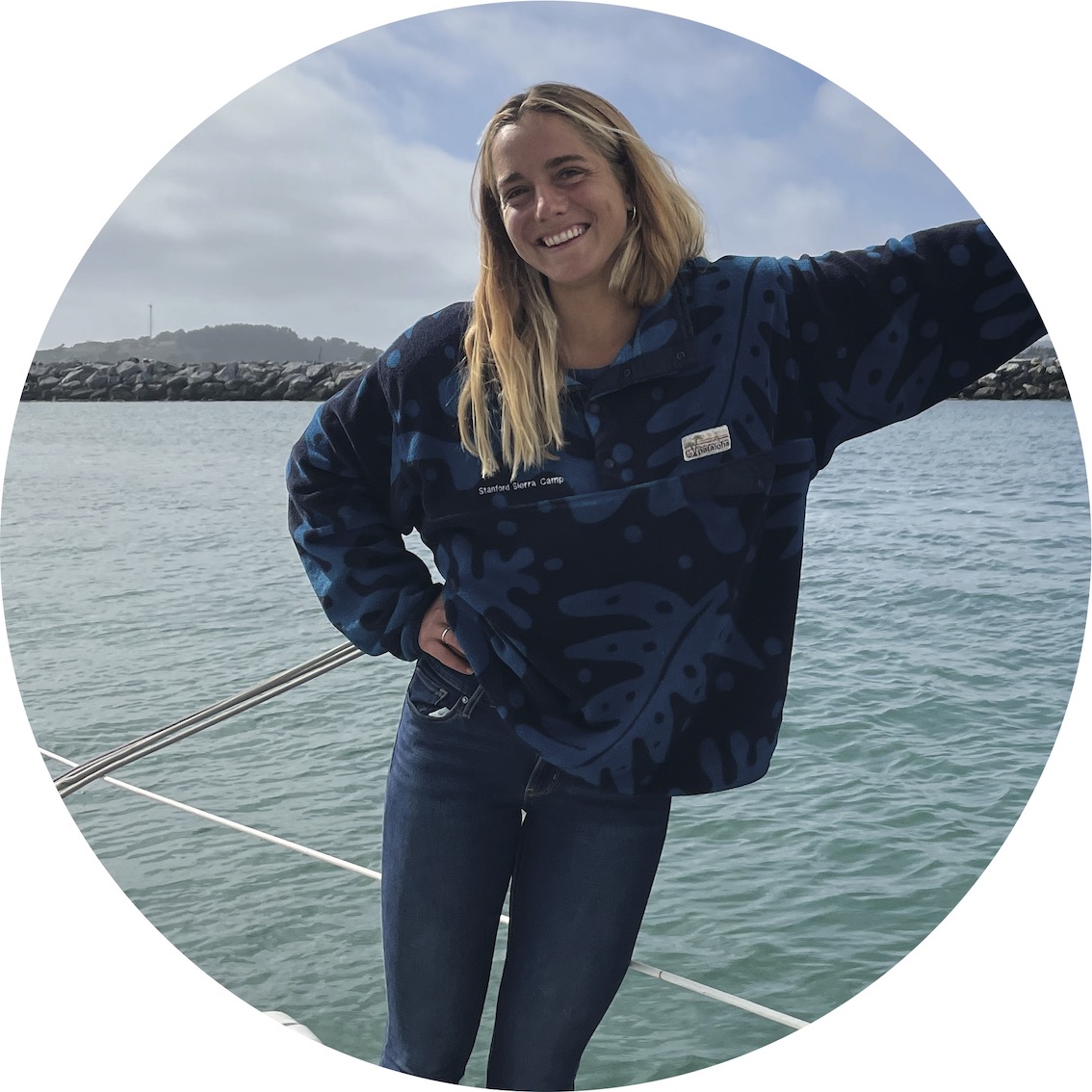 Nahla Achi, Senior Project Manager
What book has been an inspiration to your work?
The Outlaw Ocean - Capturing the breadth and complexity of all ocean issues is impossible. Still, Ian Urbina does an incredible job of investigating many of the threats to our oceans and the people who rely on them in the face of communicating the urgent need to address these issues.

What are your favorite ways to play in the ocean?
Surfing, diving, or tide pooling. I love looking for tiny marine critters like nudibranchs and juvenile spotted trunkfish.

What is the biggest opportunity you currently see in your work?
There is so much happening right now in the social responsibility and human rights space in seafood, and there are endless opportunities for collaboration. It is hopeful to see the field progress as people and organizations with varied expertise come together. I am especially excited for the potential for traditionally U.S. or Europe-based organizations to work with and seek guidance from community-based and on-the ground partners around the world.
Meet An Nguyen!
As a Business Engagement project manager, An primarily supports FishWise's business partnerships. She also provides cross-functional support to FishWise's Social Responsibility and Traceability divisions. Inspired by a sustainable and equitable future for the planet and its people, An is passionate about advancing ocean solutions. Before FishWise, An was dedicated to protecting coastal resources and public beach access at the California Coastal Commission. Outside of work, you can find An recreating outdoors, advocating for climate justice, and learning to cook her family's recipes.


Seafood
Community Splash
Catch the latest Seafood Watch recommendations here.

Inspirational Words
"It is becoming increasingly clear that in order to achieve a just ocean, we must move beyond looking at just the ocean." - Priya Vthani
Protect what you love
Give to FishWise today!
Thank you for your continued interest in FishWise.
Was this forwarded to you? Subscribe to FishWise's newsletter today!